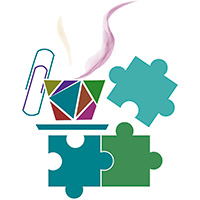 Test your strengths and business ideas in the National SMART competition!
Novice entrepreneurs who already have an idea and want to put it into practice are invited to participate in the competition. Individual or team participation is accepted.
Ø Why you need to participate in this competition?
This competition is the perfect place to validate your business idea but also to receive suggestions for improving your idea from colleagues, trainers, mentors, jury. Here you can also find business partners, but also potential investors.
Ø What do you need to do to participate?
1. Fill in the Business idea form with which you want to enter the competition (download here: https://cutt.ly/RWRFCi5)
2. Fill in the registration form to which you will attach the Business Idea Form in Word or PDF format)
Form link: https://forms.gle/bALmDmmgJK8B8bH26
Ø !!! Registration deadline: September 6-16
Ø Competition stages:
1. September 6-16 - registration of participants;
2. September 17-18 - evaluation of the Business Idea Sheets by the jury and obtaining written feedback;
3. September 20 - training and mentoring for the preparation of the public presentation, meetings with experienced entrepreneurs;
4. September 21 - public presentation of business ideas.
See here the Rules of the Contest https://cutt.ly/DWRF1LV
Ø Event organizers:
ASEM, UASM, USARB, NGO Impuls, VUM. The competition is organized within the SMART project, co-financed by the European Union through the ERASMUS + program, reference number 585620-EPP-1-2017-1-EL-EPPKA2-CBHE-JP
You need to register to leave a comment